Airport Parking
Airport Parking & Transfers
When booking a room airport parking can be as low as £3.50 per day.
Oakhurst Gatwick B&B must be one of the best value methods of airport parking at gatwick airport. Free Airport transfers are available to  &  from the North and South terminal when you book more than 5 days, 06:00 hrs to 20:00 hrs. We have a mini bus to take and collect you from the airport. Call us when you have collected your luggage and we will direct you to the pick up point. 01293882425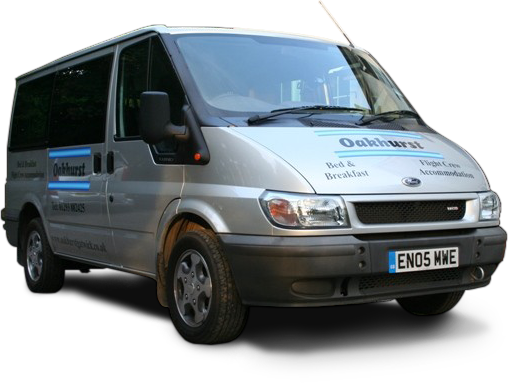 No more waiting for a scheduled bus service as transfers to and from the airport are included in the price saving up to £14 each way.

We have a minibus which seats 8 passengers (free when booking over 5 days parking) =min charge £25

Oakhurst bed and breakfast and parking have been operating for 14 years and have an outstanding record of customer satisfaction.

Parking is in our private grounds within 5 minutes of Gatwick airport.

Cars are kept to the rear of the property on firm ground behind gates.

Transfers operate between 06:00 and 20:00 hrs.

Bed and breakfast rooms are at this location if required.

Keys will need to be left with us.

On your return just call us for collection instructions.

Minimum cost of 5 days.
call: 01293 882425 to book or contact us using the details on our contact page.