Home
Welcome…
During Covid-19 we have introduced some amazing room only prices. Transfers are up and running again and we hope to start breakfast sittings in September.
If you have been directed here from 3rd party booking company and you stay is longer than 7 days away it is free to cancel and book a better rate on here.
New winter parking rates from £3.00 per day when booking a room.
The Oakhurst Bed & Breakfast Guest House, Gatwick, West Sussex is comfortable, modern, very clean and close to Gatwick airport, Crawley and Manor Royal Industrial estate.
Oakhurst Gatwick now offer secure airport parking facilities even if you don't book a room.
Unlike many airport parking companies, you actually see where your vehicle is parked. For more information about this incredible airport parking service, see our airport parking page.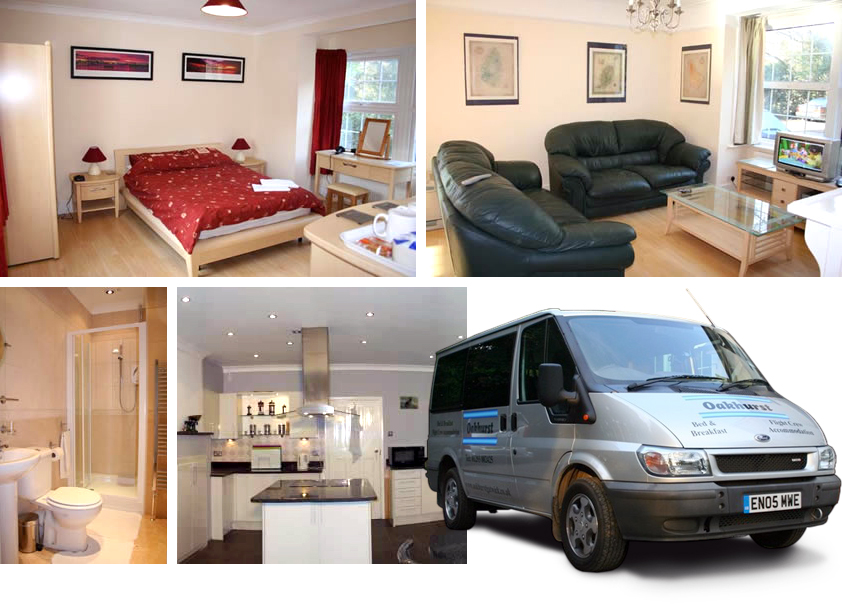 We provide a Full English breakfast included in the room tariff that is served between 07:00 — 09:00 hrs. [Check in is from 13:00 to 22:00hrs]
Our rates for summer 2020 are as follows:
Double & Twin En-suite £75.00 Per night
Family En-suite From £125 Per night
Triple En-suite from £95 Per night
Single £45.00 Per night
Parking £21.00 to £35.00 per week (seasonal variations apply)
All room rates are subject to seasonal variations, please look at our availability for amazing off peak deals.
All major credit cards are accepted, please call for further details on 01293 882425 or contact us using the details on the contact page.  Alternatively you can fill in the form on the enquiries page and we will respond as soon as possible.
Cancellation policy is 7 days before arrival up to this point a full refund will be given, after this point the full amount will be charged. Payment may be taken up to 30 days before arrival.